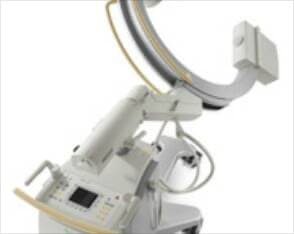 Philips Pulsera
Powerful mobile fluoroscopy system, for specialized minimally invasive procedures and routine surgical interventions.


Whether it's a large field of view for abdominal aortic aneurysm repair, excellent low-dose imaging for interventional pain management or small anatomical detail for cochlear implants, the BV Pulsera's innovative feature set helps you get the job done.


· Pulsed acquisition (30 pulses/sec) for better images at a lower dose
· Rotating anode power to penetrate larger patients
· 9" or 12" image intensifier (subject to availability)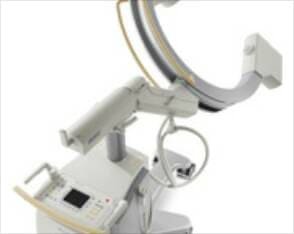 Philips BV Endura
Workhorse mobile C-arm for surgical imaging offers vascular functionality with a wide field of view, optimizing workflow.

Perfect for general fluoroscopy and vascular specialization, the BV Endura helps you clearly view dynamic images in surgery. Designed to improve your workflow, this versatile system has many beneficial characteristics.

· 9" or 12" image intensifier (subject to availability)
· Extended rotation for vascular projections
· SmartVision imaging technology
· Ultra-compact MobileView Station

Positioned as a mid-level performer, the BV Endura builds on the strengths of the BV Libra by broadening vascular capabilities. The bigger 12" image intensifier provides a larger coverage for improved anatomical orientation. And their is extended the C-arm rotation – up to 135o – to provide you with projections necessary for most vascular procedures.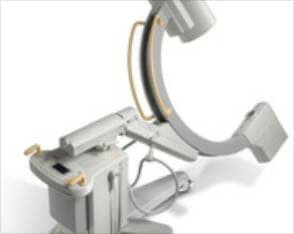 Philips BV Libra
High quality fluoroscopy in a popular, lightweight mobile c-arm system for all routine surgical imaging applications.

This lightweight, maneuverable fluoroscopy system comes with a 9" image intensifier and the following features.

· Compact, easy-to-steer
· 9" triple-mode image intensifier
· BodySmart imaging software
· Dose saving pulsed fluoro mode
· Full RIS/HIS compatibility

Designed to handle routine procedures including vascular functionality (subtraction and re-masking). Philips optimized imaging chain includes Charge Coupled Device (CCD) technology and anamorphic lens.

· Orthopedic
· Urological
· Neurosurgical
· Routine vascular exams
· Pain management treatment
· Cholangiograms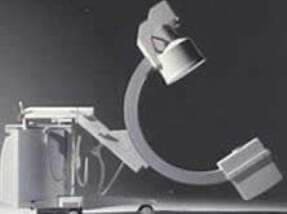 Philips BV 300
Specifications subject to vary depending on availablility.

· Tri-Mode 9"/6"/4" Image Intensifier
· Dual 17" Hi-resolution Monitors With Cart
· Image Storage
· CCD Camera,
· Matrix Camera 8"x10" Format,
· Fixed X-ray Tube
· Hard Copy Device
Philips BV 29 & BV 25
· Tri-Mode 9"/6"/4" Image Intensifier
· Dual 17" Hi-resolution Monitors With Cart
· Image Storage
· CCD Camera,
· Matrix Camera 8"x10" Format,
· Fixed X-ray Tube
· Hard Copy Device